Shillong, Apr 16: Expanding its wings, Trinamool Congress (TMC) formed the Sohiong Block Trinamool Congress Committee on Saturday.
In the sixteen member committee, Stodingster Thabah was appointed as the president and Dinestar Rani as the general secretary.
At the onset of the event, the newly appointed president, of the Block TMC said, "We are in the process of building TMC's base in nook and corner of Meghalaya. We are meeting people our leaders are interacting with grassroots and introducing them to the TMC's ideology and vision. The main reason behind people joining TMC is that only TMC is capable of fighting against the divisive BJP."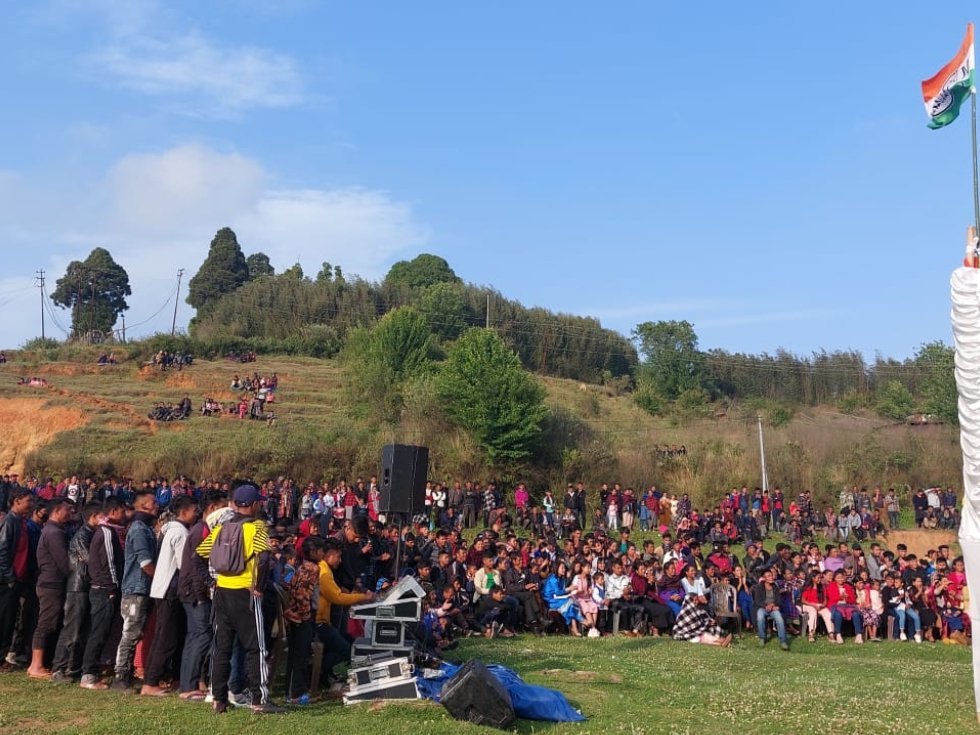 Highlighting the rising unemployment, Bansharai Pyngrope, president, Trinamool Student Congress, encouraged the drop-outs to restart their journey in education.
In addition, Iohdorlnag Diengdoh, president, Sohra Block Trinamool Congress, explained the vision and mission of the party to the public.
At the end, vice-president of the TMC James Lyngdoh entrusted the newly-appointed committee to work hard and reach every nook and corner of the block to strengthen the arms of the party.
Hits: 17